Fellowship Team
Reaching IN :: EDIFYING

Building strong marriages and strengthening families is vital to being the church God intended us to be. Nurturing these fundamental relationships EDIFIES the church body.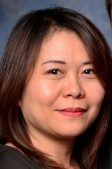 The Fellowship Ministry of Mount Zion Filipino Seventh-day Adventist Church is one of the 5 "F" ministries whose aim is to establish a responsible Spiritual Support System to the whole church family that will sustain a healthy happy family life on this earth while waiting for the coming of Jesus Christ.  The Support System encompasses different approaches and activities for different age groups (O- 99yrs), and at the same time utilizing the synergies inherent with each group.  The Ministry commits to help build healthy marriages designed by God and raise children according to the morals and values grounded in biblical principles. It provides avenues to express feelings appropriate to the family that resolves issues, strengthens bonds and grows love in the family of God. It is also envisioned that Mt. Zion will be a resource center to our sister churches and to partner and worked hand-in hand with our community services towards a mutual purpose of family stabilization in all dimensions.
This following departments make up the Fellowship Team, coordinated by Evangeline Lagaz0.