Welcome to the official site of the Mount Zion Filipino Seventh-day Adventist Church located at 140 St. Regis Crescent, Downsview, north of downtown Toronto. In existence for 30 years by God's grace, the Mount Zion Church has provided a home in which all nation, tongue and people can worship together, for fellowship, for instruction in the Word, to inspire and be inspired, for service to all mankind and for the worldwide proclamation of the gospel.
Our Church Vision: "Be a Church of the Loving and Forgiving Ambassadors of God"
Our Church Mission: "To REACH the Greater Toronto Areas and the World with the distinctive, Christ-Centered, Seventh-day Adventist Message of Hope and Wholeness."
We believe Adventist Christianity is a Lifestyle (John 10:10)
Five Components of this LIFESTYLE
Every Adventist is a member of Christ's Body (Rom. 12:5)
Every Adventist is a Minister (Eph. 4:12)
Every Adventist needs to become Mature Disciple Maker (Eph. 4:13)
Every Adventist is a Missionary Leader (Acts 1:8)
Every Adventist is a Loving, Forgiving Encourager (1Thess. 5:11)
We hope that the information on this site will give you a glimpse of what Mount Zion Church's spiritual journey had been under the authority of the Triune God.

May our experiences as a community of believers inspire and bring you to our front door where your warm welcome awaits. We are a Christian community and would love to have you join our family. To learn more about us, please visit our About Us page.
Join us for Bible study, worship, and prayer. We look forward to meeting you. God bless!
The Mount Zion Filipino Church Family
Live Stream: (every Saturday @ 10:55 AM EST)
https://www.youtube.com/@mzfsdac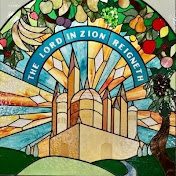 Decision and request form: http://bit.ly/mzfsdac​
Follow us on social media: https://linktr.ee/MZFSDAC
Note: Church Directory may be viewed by authorized users.
Church members and regular attendees may email your access request to website@mtzion.ca
PDF Form to register with the Light Bearers Adventurer Club .
Click the above link and print the form for submission to any of the Adventurer staff.
News
Ontario Conference News/Events
Adventist News
Adventist Review
Archive
Church Bulletin Archive
Newsletter Archive
Weekly Offertory Reading Archive
Stewardship Monthly Stewpot Archive
Radio Maharlika
 Not To Be Forgotten 
*A memorial page for our members "who has fought a good fight and has finished the race".
Worship Experience: 
Every Saturday
   9:15 AM - Sabbath School  
10:00 AM - Bible Study
10:55 AM - Worship Service
Every Wednesday Evening
  7:30 PM - Mid-Week Prayer Meeting
Every Friday Evening             
  7:30 PM - Vespers
* Until further notice, Wednesday and Friday worship are currently held virtually.