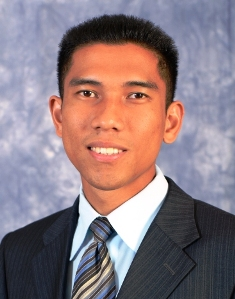 Pastor Sheldon Imperio grew up in Ontario, Canada. Throughout his youth he had a nominal Christian experience, which ultimately led him to seek pleasure and meaning in the world.  It wasn't until the age of 15 that he had a powerful encounter with God that radically transformed his life. As a committed servant of Christ, he still had no plans or desire to enter pastoral ministry until a year later in which he distinctly sensed God's call. He then proceeded to obtain his Bachelors in Theology from the Adventist University of the Philippines in 2011 and served various Filipino churches in Toronto before he went to take his Masters at Andrews University.  He graduated with his Master of Divinity in May, 2018.  He believes that every member of the church is a fully fledged minister and seeks to empower each one to grow in Christ, be filled with the Holy Spirit and serve Him and others to their fullest potential.
His favorite passage of Scripture and philosophy of ministry can be found in Jeremiah 17:5-8 ESV:
Thus says the Lord:
"Cursed is the man who trusts in man
    and makes flesh his strength,
    whose heart turns away from the Lord.
He is like a shrub in the desert,
    and shall not see any good come.
He shall dwell in the parched places of the wilderness,
    in an uninhabited salt land.
"Blessed is the man who trusts in the Lord,
    whose trust is the Lord.
He is like a tree planted by water,
    that sends out its roots by the stream,
and does not fear when heat comes,
    for its leaves remain green,
and is not anxious in the year of drought,
    for it does not cease to bear fruit."
He happily serves alongside his wife Beryl (Casel) Imperio who he has been married to since December 2013. Beryl has her Bachelors in Nutrition and Dietetics. They both look forward to a life of mission for Christ.
Mount Zion Filipino church family welcomes Pastor Sheldon & Beryl with wide open arms as they ministers to all our members, especially now as our church embarks on a Second Congregation using the Cell Group structure.
More power to both of you!