MAHARLIKA PATHFINDER CLUB
History of Maharlika Pathfinder Club


Young people enter the Pathfinder years with the wide-eyed eagerness and enthusiasm of elementary-school children; they leave those years as sophisticated high-school aged teenagers. The Maharlika Pathfinder club provides a church-centered outlet for the spirit of adventure and exploration found in our junior youth (ages 10-15). This includes carefully tailored activities in outdoor living (camping), nature exploration, crafts, hobbies, or vocations. In this settings, spiritual emphasis is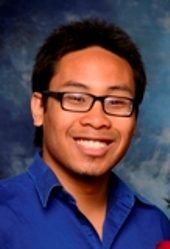 well received, in which case, community service also becomes integral part of their spiritual experience. The club is involved in a yearly Conference-wide Camporee, as well as in the five year cycle International-wide Camporee. These events are highlights of these youths activities. A dedicated volunteer team of staff who invest generous amount of time is led by Pathfinder Director Orville Rey.




Enjoy backpacking? Biking? Canoeing? Caving? Camping? Want to be an active young Christian on an adventure with friends who love Jesus? Then join Pathfinders. Club members enjoy club meetings, camping, and service adventures designed to develop Christ-like citizens.

We are always looking for parents and other adults that are willing to help kids develop all types of different skills and help them grow in their Christian journey.

The Pathfinder Club is part of a world-wide co-ed scouting type organization sponsored by the Seventh-day Adventist Church. Juniors and teens in grades 5-12 of any religion, or none at all, are welcomed and encouraged to join this ministry.